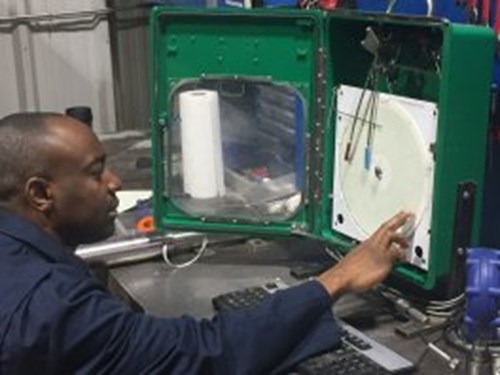 Calibration 
"Resetting the accuracy of devices" 
Berja Meters has spent well over 40 years in calibrating and verifying accuracy and repeatability to traceable standards, for the industrial instrumentation field.
Water Meters & PD Meters

Turbines
Recorder 1-Pen Temp. /Pressure

Recorder 2-Pen Temp. /Pressure
Recorder Dri-Flo Includes Bellows


(Inspection and cleaning)
Deadweight Comparison up to 40,000 PSI
Temperature Comparison
Repair, replacement of parts, material, and GST are not included. Certificates are provided with all calibrations.